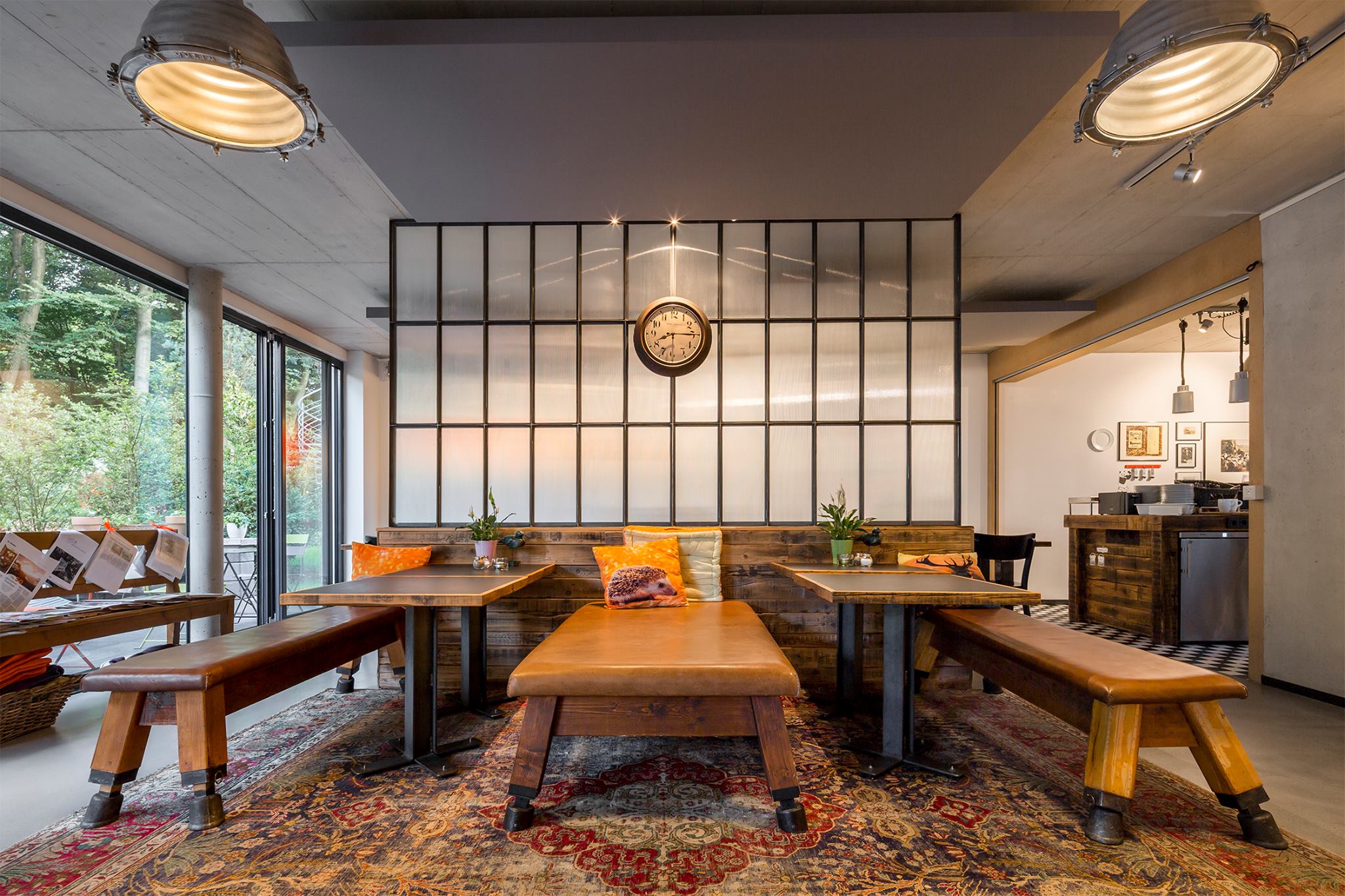 We are very grateful to Hotel V in Bonn Germany for their trust in purchasing the vintage style rugs for their beautiful and stylish hotel from our website. They also sent us these amazing pictures to share in our blogs and social media channels. We are the original producers of Persian handmade stonewash carpets. We are also the company that gave the name stonewash carpets to this new style of production. Stonewash carpets are a convenient option for businesses as they are beautiful carpets and also they are the best quality carpets making them the perfect choice for hotels that expect a high amount of foot traffic. Stonewash and vintage carpets very easy to clean and maintain as the top layer of wool have been shaven giving them a very retro style semi-antique look that will add an exciting type of elegance to any decor.
Each stonewash carpet in our collection is unique, and this will ensure that no other Hotel will have the same exact carpets. This factor is especially important when a business wants to create its unique signature look. This is getting harder to achieve in a world of duplicated styles. Persian Stonewash carpets have proven to be the right choice for Hotels, and we invite other Hotels to decorate their business from our collection of 100% handmade vintage and stonewash carpets.
We hope you can visit in person and stay in the beautiful Hotel V in Bonn and check out our carpets in person and make sure you send our greetings to the owners.